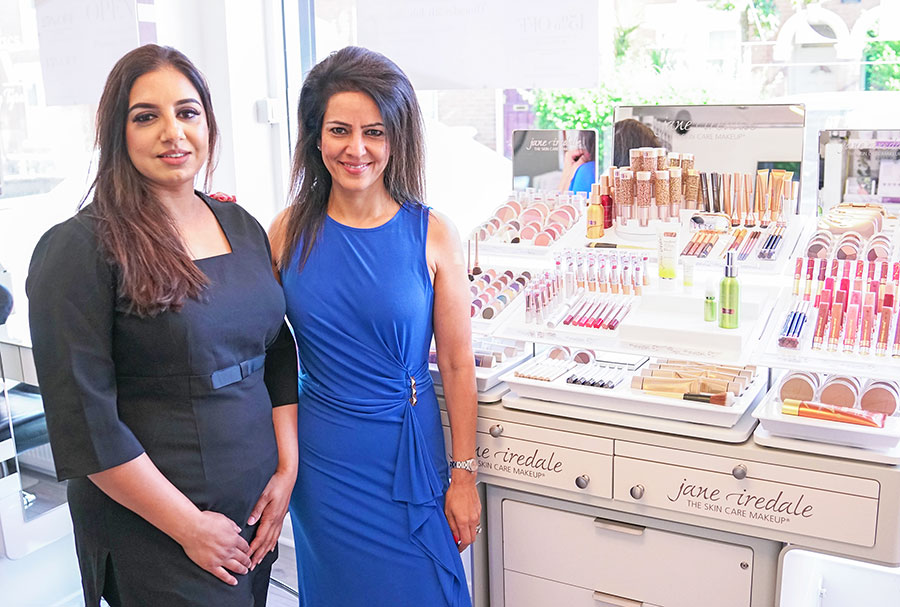 Kavita Oberoi OBE, celebrated influential Entrepreneur, cut the ribbon to open brand new Derby Beauty Salon, Elite Aesthetics.
Driven by businesswomen Tyra Lall and Aleeza Lall, Elite Aesthetics Normanton opened its doors on July 5th to a crowd of friends, family and local women, all celebrating the success of the local businesswomen.
The Moore Street salon prides themselves on offering the latest non-invasive treatments, with proven results after just one visit.
Elite Aesthetics is the only salon in Normanton and surrounding areas that offers these unique treatments.
The exceptional team of hand-picked professionals, hold client satisfaction at the heart of all they do.
Elite Aesthetics are working with World Leaders in Non-Surgical Aesthetic Treatments and the International Institute for Anti-Ageing, providing treatments from these high-level suppliers such as Environ, Caci, Jane Iredale, Advanced Nutrition Programme, Skin Breeze and Lycon.
Kavita Oberoi has a strong and diverse business portfolio, renown as one of the UK's most successful entrepreneurs.
Kavita believes;
"Success must be shared to be worthwhile, so I do all I can to motivate and inspire others and help them succeed".
Elite Aesthetics were delighted to have Kavita open their Salon and look forward to having Kavita on board as one of their first clients.
Derby design agency, threeguru, established a strong and sophisticated brand presence for Elite Aesthetics, showcasing the classy and leading service Elite Aesthetics provide.
Originating the brand assets through to producing the literature and signage has seen threeguru develop a defiant brand, that has already been well received and recognised.
Discover, enhance and reveal your inner beauty with Elite Aesthetics.
The salon opens Tuesday - Saturday, 10am-6pm (Monday and Sunday by appointment only).